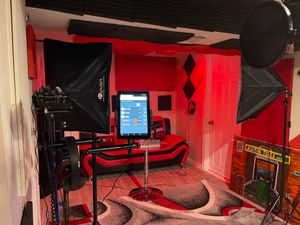 Your time is your time. It starts at the time of booking that you paid for. No earlier, no later, no exceptions. Be courteous to other artists and our business bookings that come before your time and after your time.

You are responsible for your session's backup files. All sessions will be deleted after 30 days

All outside engineers sessions come with a studio-appointed assistant.

All full-price mixes come with a revision limit of 3 revisions (per song) any more will incur a revision fee of $50 per revision per record.

Any discounted mixing comes with the Quality Touch Studios Tag at the beginning of the song (no exceptions).

All mixes come with deliverables.

If an issue arises before your studio session it is your responsibility to contact the studio asap. Being more than 30 minutes late will have your session automatically canceled.

Do not touch the microphone or any other equipment in the studio. You are liable for any expenses we incur from damages to our property by yourself or any guests you have present during your visit. 

Hang up the headphones on the headphone mount when finished. Clean up any trash. Leave the studio as you found it.

All children must be supervised during your session time. The staff will not be responsible for your child or your child's actions on site.

By paying any portions of the provided invoice(s) you are agreeing to the terms and conditions set by Quality Touch Studios, LLC. 
NO REFUNDS UNDER ANY CONDITIONS

- Management